25th APRICOT Party
This is a one off special social event to celebrate the 25th APRICOT, and 25 years of promoting Internet technology and operational excellence across the whole of Asia and Pacific region.
The social event will be held in the Plaza Ballroom of the Regent Theatre in Melbourne City Centre. The Plaza Ballroom is an iconic Melbourne venue for weddings to corporate events to conference social gatherings. A small entrance next to the Regent Theatre on Collins Street leads down a grand staircase to the Plaza Ballroom foyer. Simulating a Spanish courtyard with a paved floor and ornate fountain, high ceilings and mesmerising architecture, this is a remarkable entrance before entering the main room.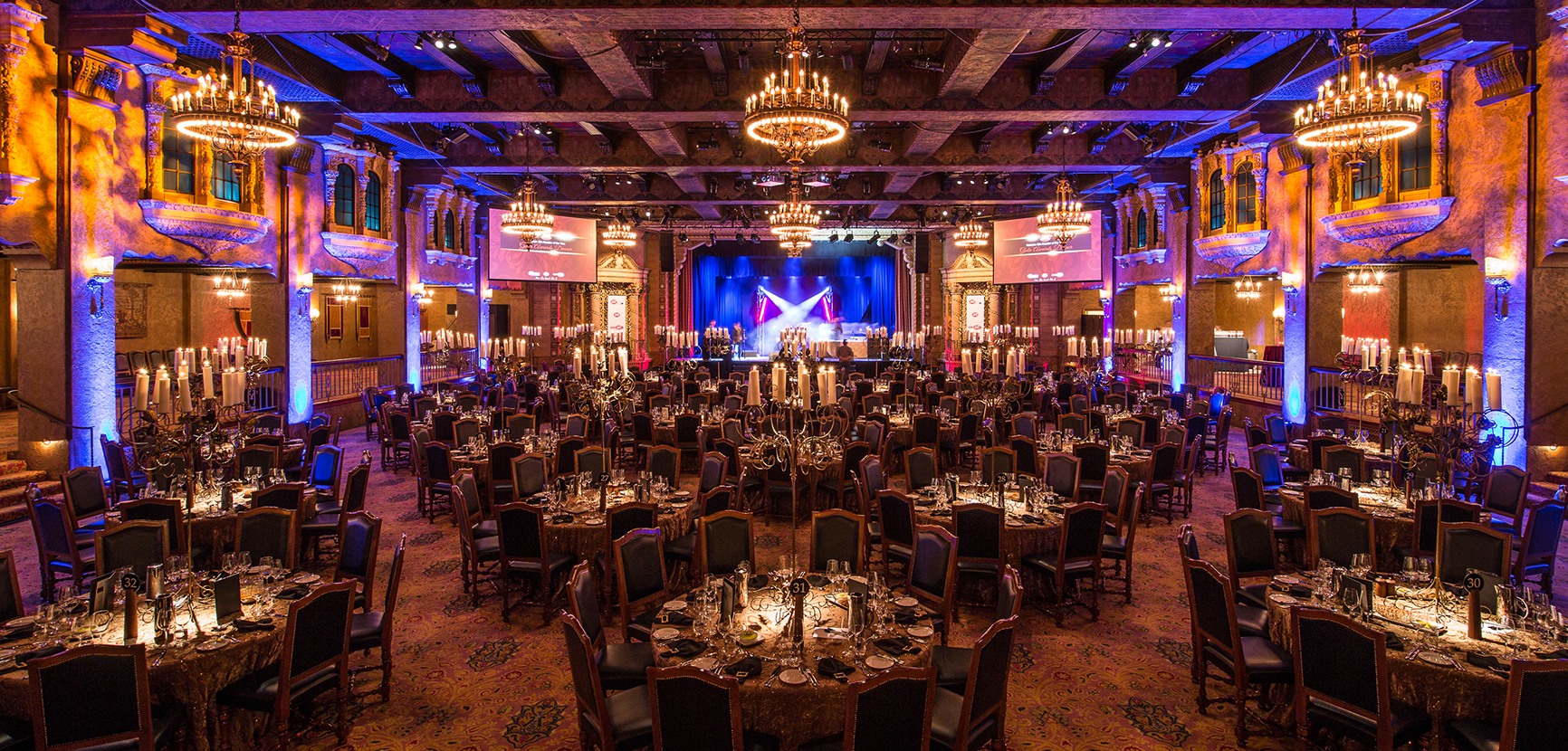 Guests are welcome to arrive from 18:30 onwards when they will be entertained by the Comical Paparazzi in the Plaza Ballroom Foyer. Formalities begin at 19:00 when the curtains will be opened to reveal the Ballroom itself, and guests will be ushered to their dinner tables. There will be a short speech by an APRICOT Board member and by one of the Founders of APRICOT, David Conrad. Thereafter dinner will be served.
Throughout the evening, musical entertainment will be provided by local star pop group, Chunky Jam, who will start their first set at 19:20. Around 20:00 we will cut our APRICOT @ 25 cake. And Chunky Jam will continue with their second set at 21:00 when the dance floor will be cleared for delegates. The social event concludes at 22:30.
As this is a special occasion, commemorating APRICOT's travels around the region, the organisers request and encourage delegates to wear their national dress. Alternatively, have a look in closets or storage boxes for those original APRICOT t-shirts or polo-shirts from the early years. Prizes will be awarded to the best dressed.
We will also recognise delegates who have verifiably attended every APRICOT since the first event in January 1996.