APNIC Hackathon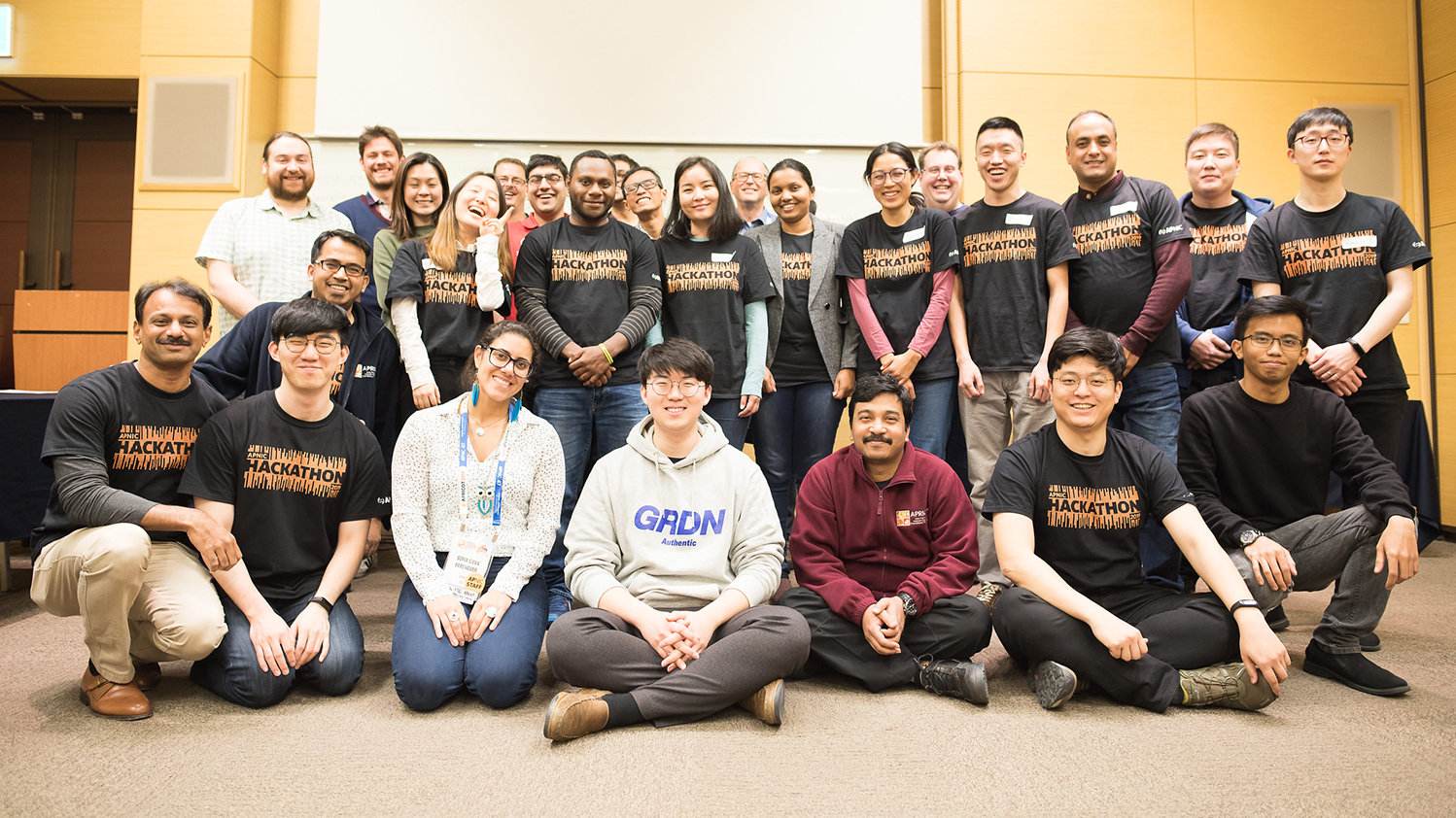 The 3rd APNIC Hackathon will be co-located with APRICOT 2020/APNIC 49 in Melbourne, Australia. Attendance to the 3rd APNIC Hackathon is free but limited to 30 participants.
Applications to participate are open to all. A committee will select the participants based on their skills, diversity and geographic spread. Participants do not need to know a specific programming language or technology, but must bring their own computer to the hackathon.
Hackathon Topic: Network Tools

We will be looking at new and creative tools and APIs useful for the Internet network operators day-to-day responsibilities. More details will be discussed and provided at the hackathon introduction session.

Why participate
Great opportunity to come together and develop new tools
Meet others in your field, exchange knowledge and experience

Exchange ideas and points of views about topics related to Internet network operations, etc.
Work with other Internet professionals to contribute to the community

Learn new skills

Participants will receive a APNIC hackathon T-shirt, certificate of participation and assorted prizes. Teams with the most interesting results will get the chance to present their project during the conference in the lightning talks session.
Who should participate
Network engineers from all possible backgrounds

Graphic designers
User-interface (UX / UI) and front-end developers
Software developers familiar with scripting and programming languages

Researchers in the field of network routing, management or operations or security, etc.

Enthusiastic coders and ethical hackers

Advanced students of technology degrees
Publishing Projects
Participants must publish the source code they develop during the hackathon on GitHub under an OSI (Open Source Initiative) approved license. GitHub Terms of Service are available here.
In case participants do not have a GitHub account, their developed source code will be published by APNIC under a GPL license.
Moderators
| Name | Role | Organization |
| --- | --- | --- |
| Sofia Silva Berenguer | Product Manager - Information Services | APNIC |
| Sunny Chendi | Senior Advisor Policy and Community Development | APNIC |
Jury and Mentors

| Name | Role | Organization |
| --- | --- | --- |
| Anurag Bhatia | Network Researcher | Hurricane Electric |
| Philip Paeps | Senior Reality Engineer | The FreeBSD Foundation |
| Warrick Mitchell | Head of Network and Systems Architecture | AARNet Pty Ltd |
Participants

*Confirmed to date.
| First Name | Last Name | Economy |
| --- | --- | --- |
| Abdul Haleem | Sulaima Lebbe | Sri Lanka |
| Adam | Binneweg | Australia |
| Georgina | Naigulevu | Fiji |
| Jeewanthi | Hettiarachchi | Sri Lanka |
| Ken | Taylor | Australia |
| Manoj | Adhikari | Bhutan |
| Mason | Xiong | Australia |
| Mohommed Inshath | Prowzer | Sri Lanka |
| Nick | Pratley | Australia |
| Shaun | Voigt | Australia |
| Shen | Loh | Australia |
| Washif Ahmed | Mohamed Bassam | Australia |
| Ziyam | Abdeen | Sri Lanka |
For more information, contact the Hackathon team at conference@apnic.net
Sponsors