APRICOT Opening Social
The APRICOT Opening Social will be held in Melbourne Town Hall, a heritage listed building in the centre of Melbourne. The building is the place where many of the decisions that have helped to shape Melbourne have been made. Today it is also a hub of Melbourne's cultural and civic activity, playing host to theatrical performances, weddings, receptions and exhibitions.
Melbourne Town Hall also hosts the largest pipe organ in the Southern Hemisphere, and we are privileged to have John Giacchi to demonstrate this wonderful instrument to the early arrivals at the Opening Social.
The Opening Social commences formally at 19:00 on Tuesday 18th February, with early arrivals welcome from 18:30. The organ will be demonstrated from around 18:30 until 19:00 when formalities begin.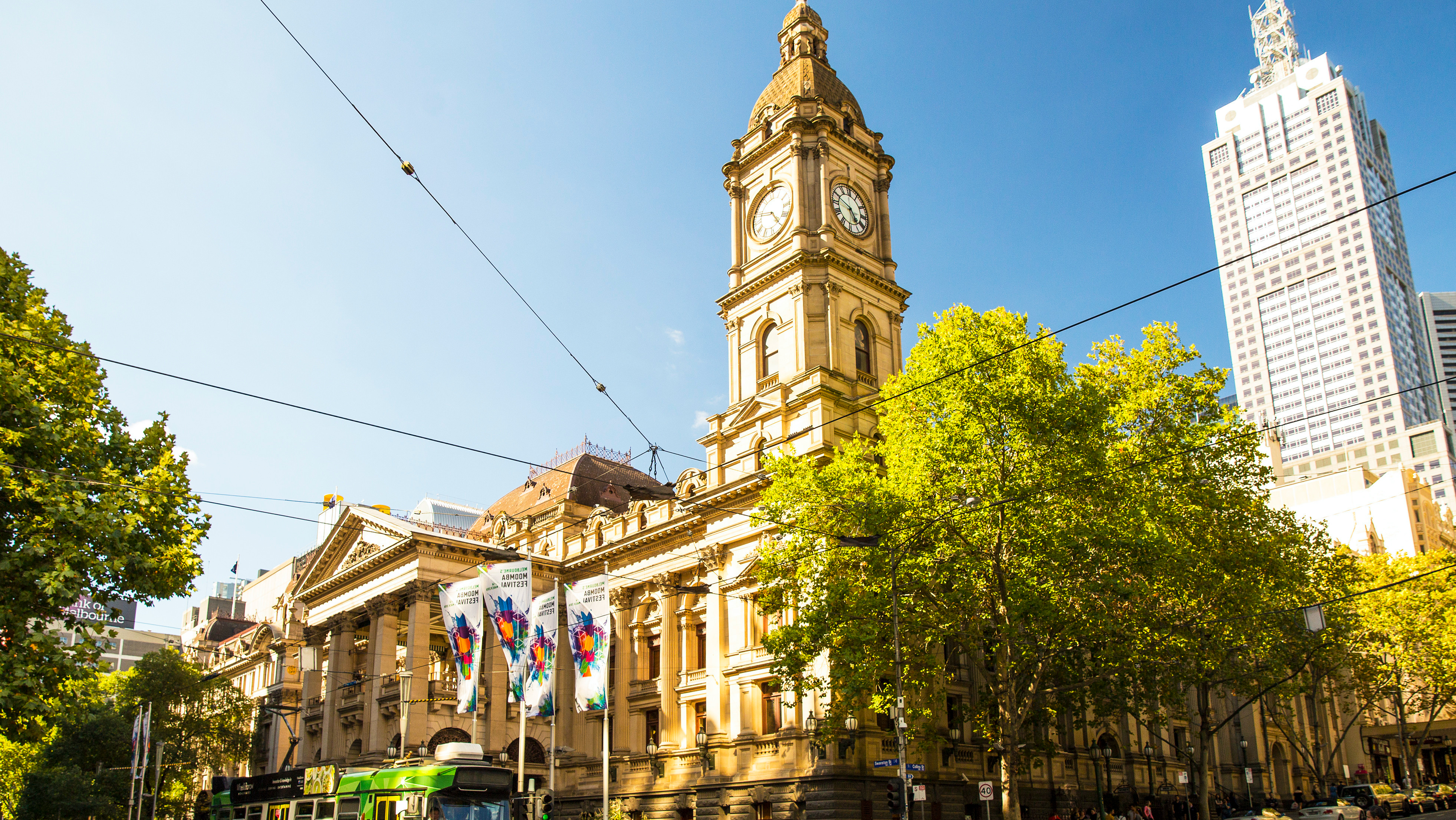 Narelle Clark, General Manager of IAA, will welcome all attendees, and there will then follow a cultural performance lasting 15 to 20 minutes. Please enjoy this unique opportunity to experience the performance.
Along with drinks and canapes, enjoy the side attractions we have arranged, including photo booth, seeing first hand some of the traditions of the First People in this land, and interacting with Australian native wildlife.
The social event won't include dinner, and will conclude at 21:00. We invite you all to make plans to enjoy some of Melbourne's amazing culinary options which are open late into the evening in the city centre and on South Bank.